| | |
| --- | --- |
| Together with  | |
Panda CSS: Modern, Build-Time, Type-Safe CSS-in-JS — Best known for the Chakra UI component library, Segun Adebayo is back with a new DX-focused CSS-in-JS approach boasting build-time generated styles and type safety out of the box. It works with Remix, Vite, Next.js, Astro, and even server components.
Segun Adebayo
Enterprise UI Development: Testing & Code Quality — Managing or migrating large apps and codebases? This video course covers what you need to know to scale efficiently whilst maintaining code quality. Covers unit testing, CI pipelines, mocking, code coverage, and more.
Frontend Masters sponsor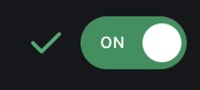 Using useMutation to Make an Advanced Toggle — Advanced in this case means a typical on/off toggle control but with features like making external requests, showing loading spinners, and optimistic updating.
Andrew Israel
Hyper Fetch 5.0: The Fetching Framework — All the logic necessary for performing requests, caching, queuing, providing offline support and enabling persistence for queued requests and caches. v5.0 has many new features, rounded up here, along with adapters for Firebase, Axios and GraphQL.
Pyrc and Skawina
Find React Jobs with Hired — Hired makes job hunting easy-instead of chasing recruiters, companies approach you with salary details up front. Create a free profile now.
Hired